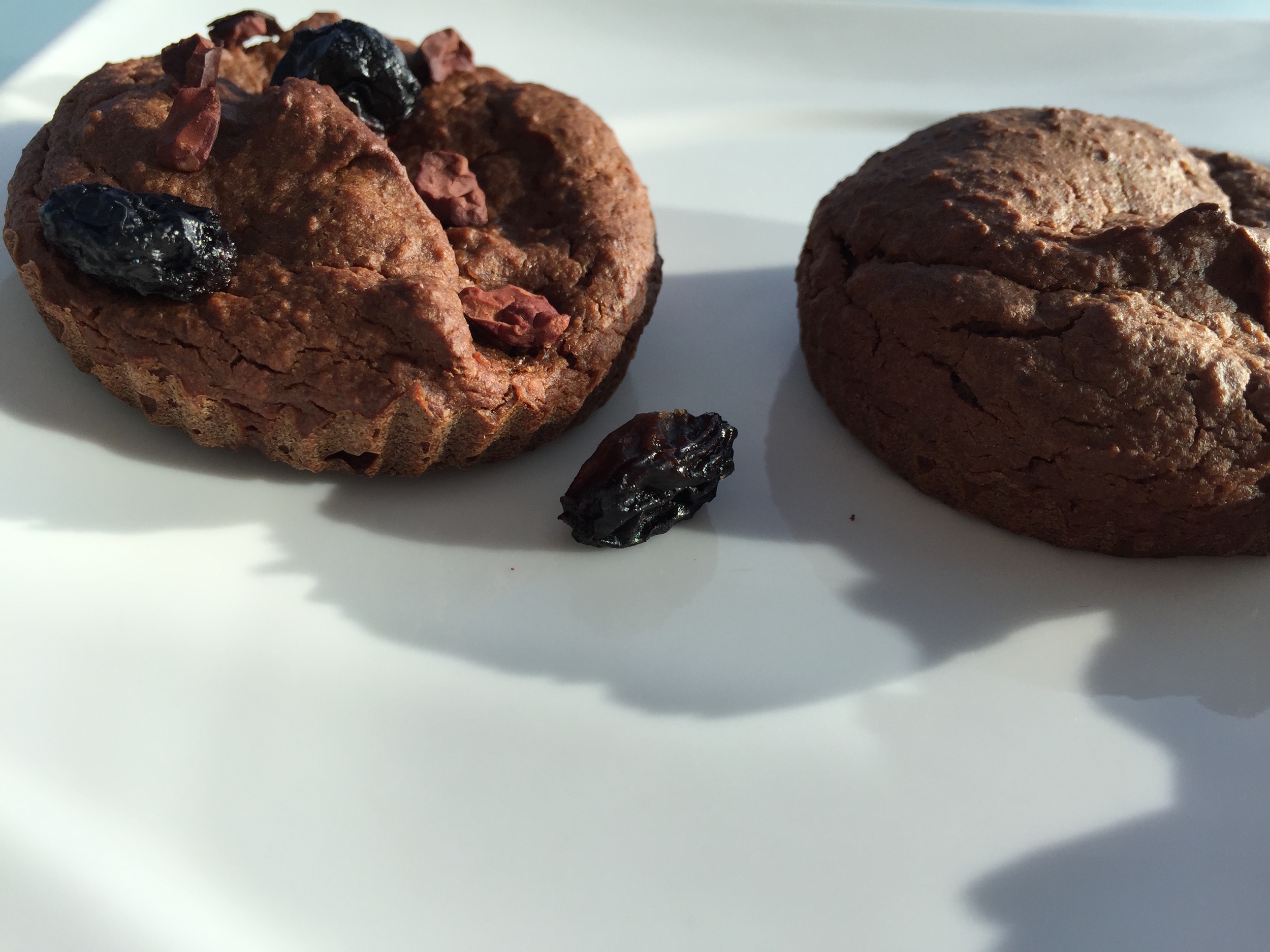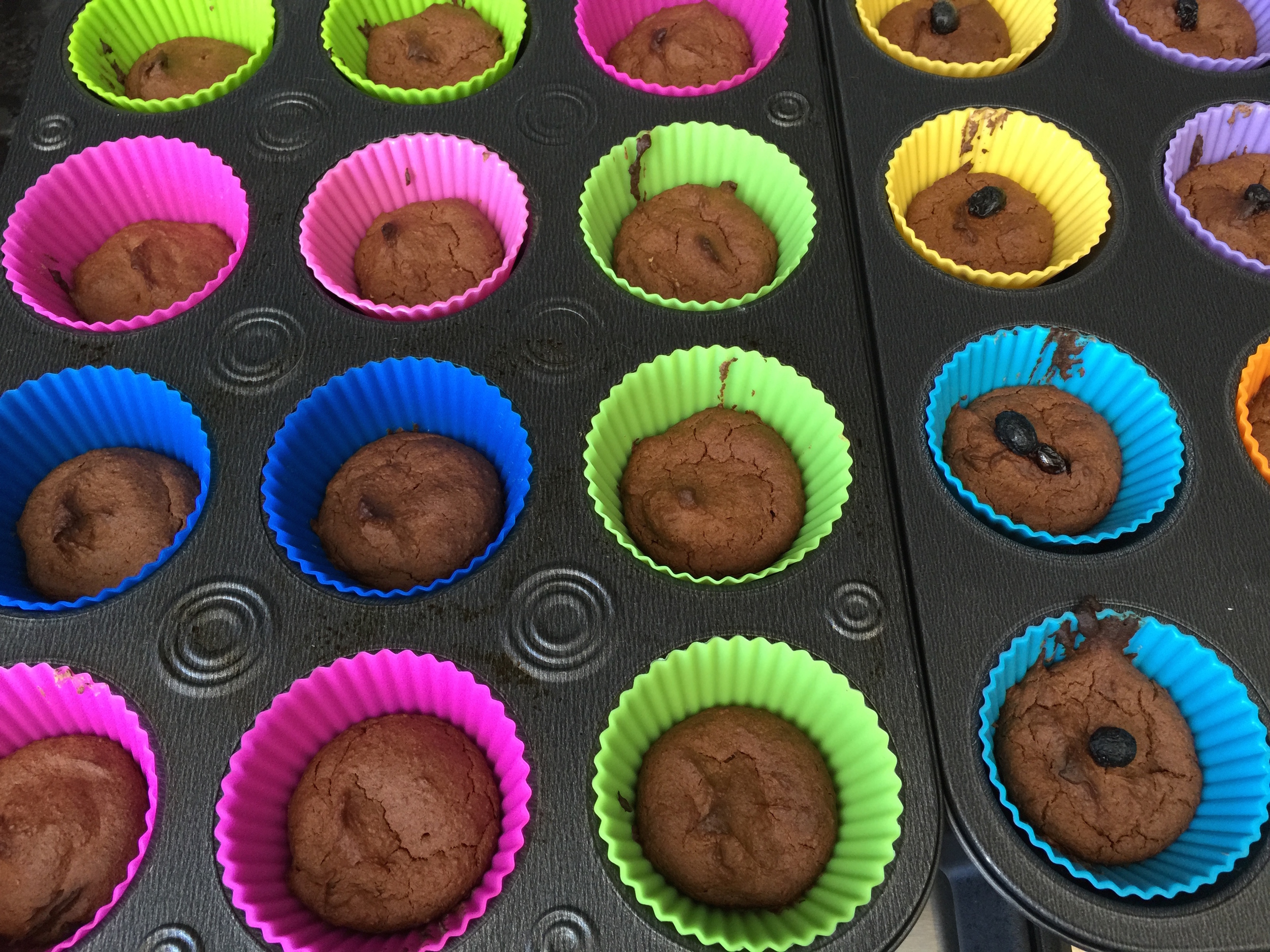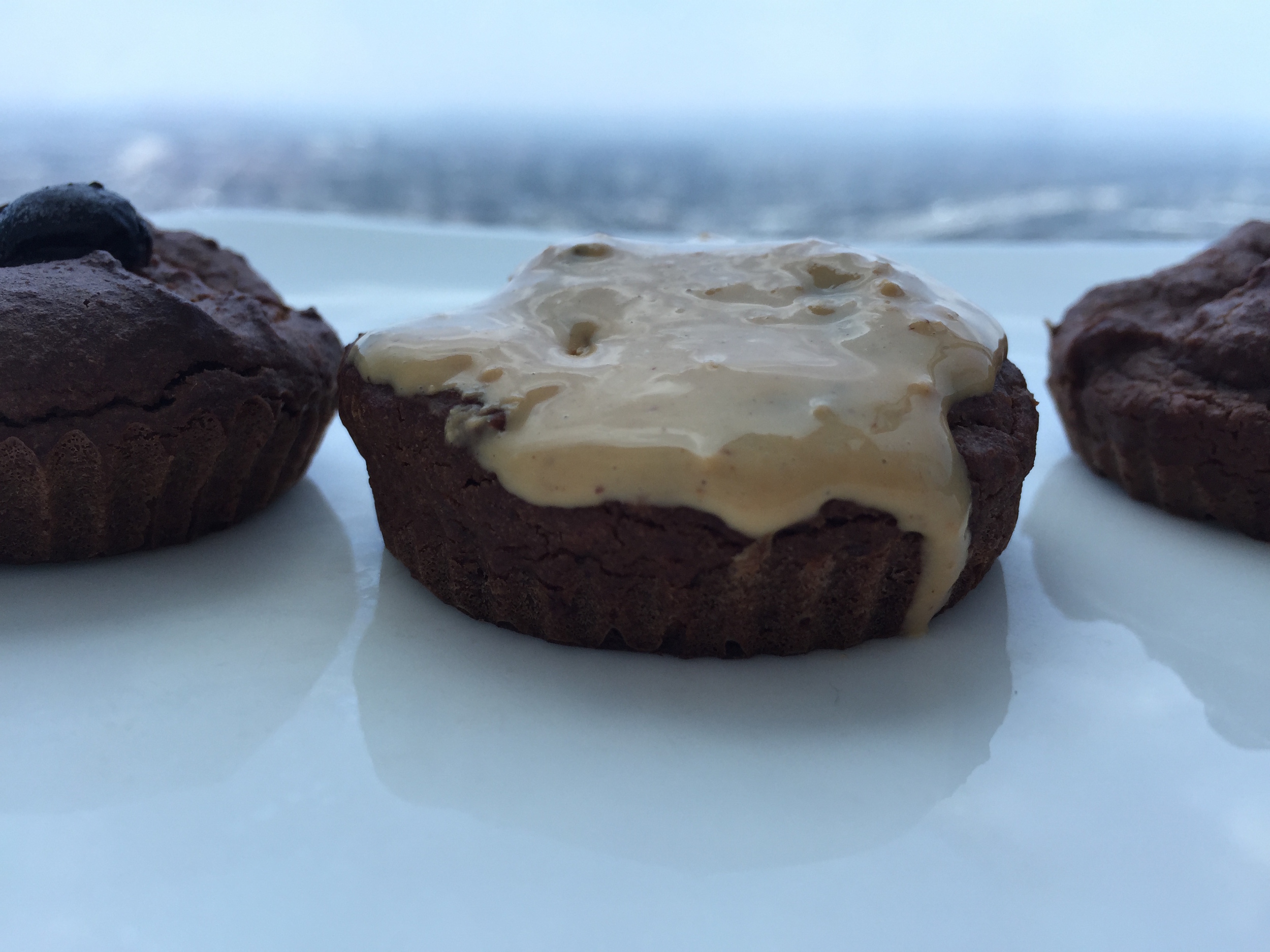 One of my favorite on-the-go and post-workout snacks. Its astonishingly easy, yet full of good for you fiber, protein and good quality fat. It keeps you full for hours, and the best part is your tastebuds think you are eating a decadent cookie! Enjoy as is or top with your favorite nut butter.
Ingredients:
One cup organic hazelnuts roasted (if raw, place in oven at 350 deg for ten minutes. Check on them half way thru)
one and a half cup oat bran
four tablespoons cacao nibs
one and a half cup unsweetened cashew or almond milk
two scoops chocolate protein powder of choice (This may be omitted if you don't wish to have protein in your cookies.
full teaspoon baking powder
four dates (can adjust to desired sweetness)
Optional: Raisins, extra cacao nibs, peanut or other nut butter
Method:
Blend the hazelnuts until partly smooth like a hazelnut butter. If your blender can't get it to this level, just blend until the nuts turn into a powder.
Add all the other ingredients and blend.
taste the batter. At this point you can adjust the sweetness and consistency. If its not sweet enough, add another date. If its too much nut for you, add some more oatbran, if you want more chocolate add a small sprinkling of cacao nibs. Blend again.
Place one heaping tablespoon at a time in silicon cupcake holder or cake pan if you wish to make bars.
Optional step: At this point feel free to add whatever toppings you wish. Raisins give an extra sweetness, more cacao nibs give a darker chocolate taste.
Put in the oven at 375 degrees for 30 min. Check on it after 30 min. It will probably need another ten minutes.
Enjoy!
Benefits:
There are a few special ingredients in this.
Oatbran: This gluten-free grain contains the highest in fiber of most other grains. You can think of it as the fiber part of the oats, with the non-fiber bits removed. Most americans are not getting enough fiber in their diets. Fiber acts to not only keep you full, but helps flush out toxins which make you sick and fat.
Cacao is a mineral superhouse:
Anandamide, a natural mood enhancer,
Magnesium which promotes calmness
A plethora of flavanoid antioxidants, which studies have showed to reduce instance of cancer (source: http://bit.ly/1fMo6r4) and give you fabulous skin
Tryptophan, which is also found in turkey, can relax you and make you sleepy
Sulphur, which gives you great skin, nails, and hair.
3. Dates are an energy powerhouse,
prevent abdominal cancer,
promotes healthy bowel movements and control diarrhea
boosts the nervous system
increases sexual stamina
diminishes allergies
reduces the risk of stroke
strengthens bones (source: http://bit.ly/1q0JZrd)
*Secret Beet: The batter tastes good as is. You don't need to bake it. Simply put in the refrigerator for an hour. This allows the oatbran to "cook". If its not moist upon removing from the fridge, add 1/4 cup cashew or almond milk and stir.
*Secret Beet: The protein in this recipe is optional. It doesn't change the taste much. If you don't want protein, don't add. You'll still have decadent nutella cupcakes, that are so freaking good for you!